About Us
The goal of EasyGreen is to grow and supply the highest quality turfgrass. Our experience, knowledge and technical support allows us to provide the best quality and price to all our customers.
WE HAVE SUPPLIED
286 237.40

m2
EASYGREEN TURFGRASS
EASYGREEN TEAM
At the core of EasyGreen is an active, customer focused and knowledgeable team. They are specialists who care about the quality of their work and product. It is an enjoyable adventure from the very first meeting with a client. Lawn has been in our blood for more than 10 years. EasyGreen is the leading sports turfgrass suppliers and maintenance providers in the Baltic states.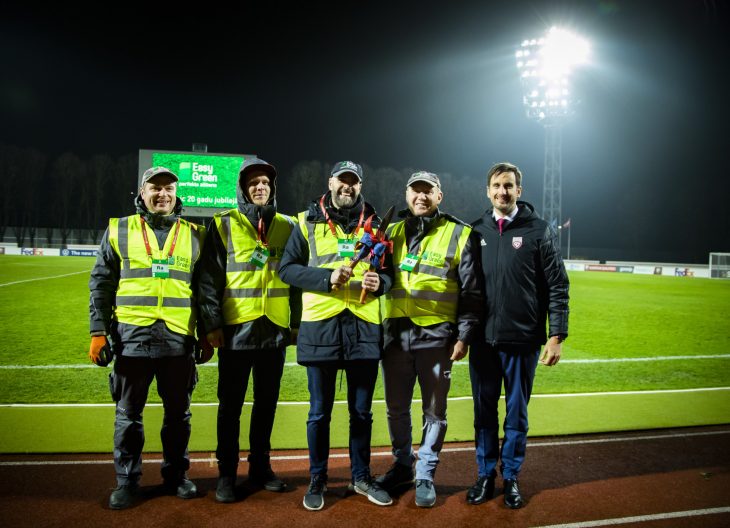 The expert in Natural Lawns
ANSIS BIRZNIEKS
The founder of EasyGreen has more than 25 years of experience in creating gardens and lawns. He is one of the leading experts in lawn care in the Baltic states. He is always happy to share his knowledge and tips so you can enjoy the perfect lawn.
COMPANY DETAILS:
LTD "Galantus"
Reg No: 41203011879
VAT Reg No: LV41203011879
Address: Rupniecibas street 2, Ventspils, LV-3601
Bank: AS "SEB Banka"
Account no: LV38UNLA0019004467586
Email: info@easygreen.lv


MEMBERS of ETP